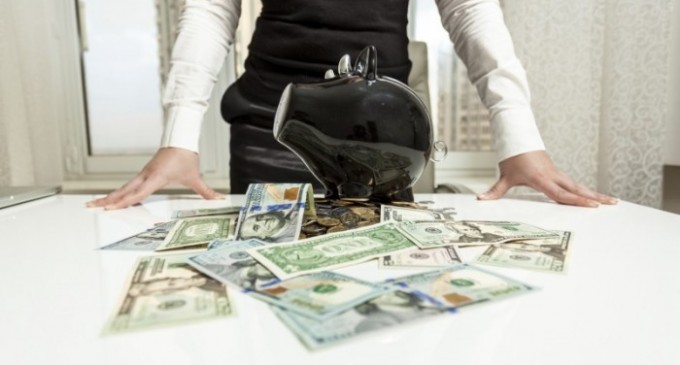 In the early years of earning money for yourself, it is sometimes difficult to make ends meet. Financial independence is a novelty but with it comes the responsibility of meeting your own bills. The last thing you might be thinking about is saving some of the monthly paycheck never mind planning for retirement. If you can manage to meet your financial commitments within your monthly income and put some money aside as well you will certainly benefit in the future.
There are many reasons to save; a deposit for the first venture into real estate is just one of those reasons.  The real estate market has been depressed in recent years and in one sense that has provided an opportunity to get a bargain but perhaps actually purchasing is not practical in the first years of a career. Personal loans are available for those who can show their ability to make the monthly installment payments but whether borrowing so early in life is a good things needs thought.
Likewise retirement seems a long way into the future but disciplining yourself to start saving for it, no matter how small the amount put aside is a discipline that can benefit you in the medium and long term.  An employer may have a scheme whereby he may deduct a sum at source for investment or retirement provision. If you adopt the principle what you have not had you don't miss then this is a way to save from the first time you receive your own paycheck.
Competitive personal loans do provide lump sums for expenditure but it is important to realize that they mean that there is a further sum tied up on a regular basis for the term of those personal loans. The other way to get money for a large purchase is the credit card but the days of casual spending have long gone as credit card companies found that users were often unable to pay back the core balances they had created in better economic times.
Those core balances incur a high rate of interest, always above 20% so personal loans are a far better proposition if you need money. Credit cards should be strictly for convenience with all expenditure paid back at the end of each month to avoid incurring that high interest.
A credit score is most important so creating a good score by regular but small credit card expenditure, always paying off the balance on time is a good way to creating that good credit score which will be so valuable in the future when you actually want personal loans and real estate mortgages. There will be a considerable saving over a lifetime on interest for someone with a good credit score when taking out personal loans than for the person who has defaulted on a financial commitment and found the result is a poor credit score. Once that is the situation loans for people with a bad credit history are available but much more expensive.
On the income front there are a number of ways of earning money in your spare time; the internet is one vehicle for that. There are freelance opportunities on line; writing is one such opportunity with the demand business has for freelance writers but there are also trading chances on such sites as eBay.
Anyone with a decent education and expertise in a particular field may field that their skills can be sold on a part time basis. There are always people wanting to learn those skills and some willing to pay for them online. Certainly it takes up some of your leisure time but if it provides extra income those personal loans may not be needed and that retirement provision and real estate deposit may be closer than you think.